Dallas Homes on Sale Right Now!
Here are some Dallas homes that were submitted to the MLS within the last five days:

Browse ALL homes in Dallas that are currently for sale.
Welcome to Dallas, Texas! Have you heard the expression "Everything is bigger in Texas?" Well, double that for Dallas! The city is bigger, the thriving economy is bigger, the infrastructure is bigger, and the entertainment venues are bigger. The excitement is bigger. The pro sports are definitely bigger!
The Exciting Dallas, Texas Real Estate Market
The Dallas real estate market is also bigger; there are so many kinds of neighborhoods and so many options to choose from, that it is hard to even know where to start your search. The great selection of Dallas homes ranges from less than $100,000 to over $10,000,000. If you feel you fall somewhere in the middle of those numbers, you should know that there is a big inventory of vintage brownstone traditional houses in good neighborhoods, with a few pockets of new homes scattered among them. Neighborhoods come in all price ranges, but prices within the neighborhoods are consistent, so you don't have to worry about living next to Dallas homes that might regress your property value.
Popular Home Styles
Unquestionably, detached, single family traditional brick one-story and two-story dominate the Dallas real estate landscape, with most of them about 50-70 years old. Lofts and condos converted from warehouse properties are for sale in both Dallas downtown and Oak Lawn uptown. Traditional brownstone houses have been updated and dressed to the "nines" with granite countertops, cherry cabinets, designer tile, and stainless steel appliances. There are also plenty of build-outs and tear-downs for sale.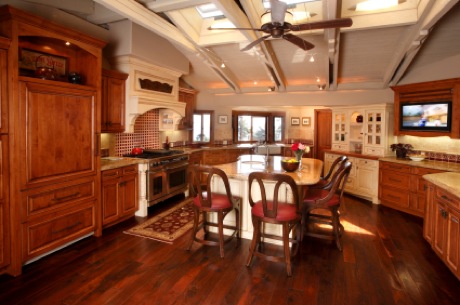 Discover Dallas luxury homes!
Buy Dallas Real Estate for Investment
If you are an investor, we can help you find teardowns and foreclosure properties for as low as $100,000. We are working right now with investors who are purchasing Dallas homes for cash flow and future value, especially duplexes and fourplexes. By the way, if you are looking to purchase, there has never been a better time to buy Dallas real estate. Keep in mind that foreclosed home inventory is down from last year, and that you will see increased competition with first-time home buyers who are eager to take advantage of that $8,000 tax credit.
Dallas Luxury Homes
On the upper end of the price spectrum, there are some exciting options for you in multi-million dollar Dallas luxury homes in neighborhoods like Preston Hollow, where George W. Bush purchased real estate. Willow Bend is another upper-end neighborhood on the north end of Dallas that attracts various football stars and other luminaries from time to time.
At Home in Dallas
I love this real estate market, and if you buy a home here, I am certain you will like living here as much as I do! The people of this city are the biggest reason why I enjoy this market. The people of Dallas are big thinkers and big on community. Do you remember that night-time soap opera about J.R. Ewing? Forget about that. Sure, there are a few ranches around here like the one you saw on television, but the people of Dallas aren't like J.R. They are neighborly, think big, have big hearts, and big on civic involvement.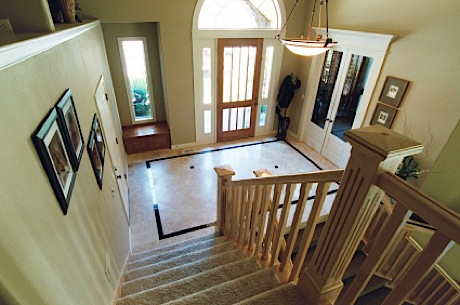 Your Dallas Texas Real Estate Agent
The Dallas real estate market is brimming with opportunities for home buyers, investors, and move-up buyers. Rates are excellent, and it is no secret that it is still a buyer's market. This may be the home-buying opportunity of your lifetime, and I am here to help you make the best of it. I know the neighborhoods, the homes, and the loan programs. My mission as your Dallas, Texas Realtor is to provide the best information so you can make the best possible decisions. You need someone in your court to help you find a home that best suits your family's requirements, with terms of the transaction most favorable to you.
My Dallas real estate business continues to grow because of the thoughtful referrals from my clients. I want to earn yours by providing the best service possible. If I can serve you in any way, please let me know. I'm here to help.
Texas Real Estate Commission Information About Brokerage Services
Texas Real Estate Commission Consumer Protection Notice
Incoming search terms:
FindtheBestValuesforDallasHomesandRealEstateListingsonthisPage
www d-fwhomes com
d-fwhomes com
NULL
AN8L